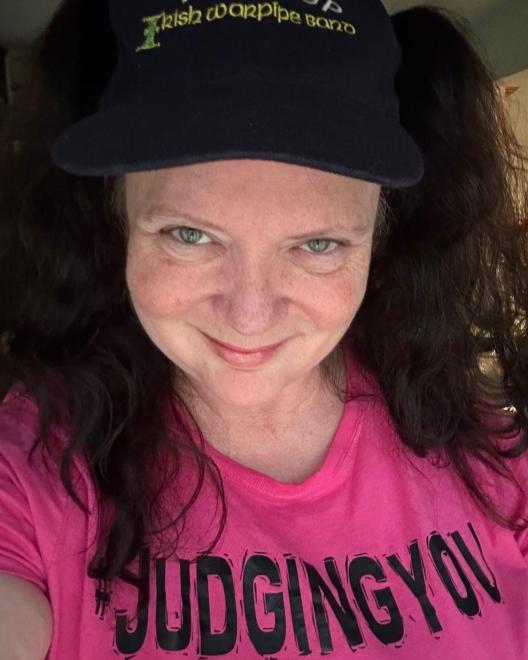 Elizabeth Alice Croydon
Sharing Dick Gregory's birthday may or may not explain why Elizabeth Alice Croydon blends comedy and activism, but both are lifelong passions. Feautured on "The Tonight Show With Jay Mohr", and granted a highlight on "Last Comic Standing", Elizabeth earned her official Comedic television chops being damed a 'Master Debater' in the name of "Animal House"'s 25th anniversary on the National Lampoon show , "Master Debaters" . Her style of comedy is known as "Rockandrollatics"; blending story telling, philosophy, and jokes. You may have seen her play 'Madame X' in the movie "Underbelly Blues" (Amazon Prime, Apple TV) Officially referred to as "Arrogant and Defiant" by the U.S. government , Elizabeth has so far narrowly avoided being prosecuted by the U.S. government for interrupting Ted Cruz from the Senate Gallery while voting against women and lgbtqia people's federal equality under constitutional law. She spent a night in jail wearing shackles for several hours as punishment for exercising her free speech during C-Span coverage of the vote. Her show "Elizabeth's Radical Agenda" raises awareness and money for our 28th amendment to be published after finally being ratified and ready since 2016. Amen. Awomen. America. Amendments.
Sign up for alerts for the next time Elizabeth Alice Croydon is performing with us. You can give your email, cell phone number or both!