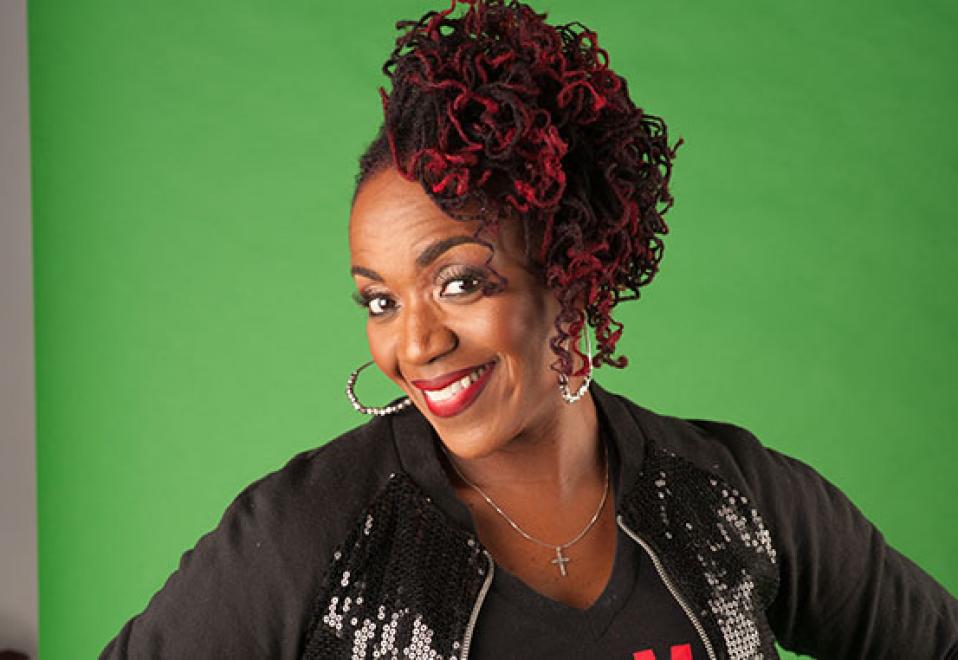 Meshelle "The Indie-Mom of Comedy"
INNOVATIVE, INDEPENDENT, with INDIVIDUALITY are the words that best describe MESHELLE "The Indie-Mom of Comedy". With a style that makes you stop and in your tracks and say "she looks like "the Girlfriend, not "the WIFE" and certainly not anyone's "MOM". MESHELLE is a wife, mother of 3, and sought after comedienne whose appearances include: Nickelodeon's Search for the Funniest Mom in America 3 (Hosted by Roseanne Barr), Martin Lawrence Presents: THE FIRST AMENDMENT STAND UP (STARz), THE BLACKLIST: 20 Most Notable and Notorious Moments of 2009 & 2010 (TV-ONE); BET News Presents; Obama: Journey to the White House, as well as BET's ComicView (2014), ASPIRE TV (LaffMobb Presents:We Got Next, 2014) The WORD Network (Soulaughable Comedy Series) (NBC, syndicated Documentary) Walk a Mile In My Shoes: 90 Year Look at The NAACP MESHELLE pioneered the role of "Michelle" (portrayed by Kimberly Elise in the film adaptation) in the hit Stage Play "Woman Thou Art Loosed" written by TD Jakes and Terry McFadden.
Sign up for alerts for the next time Meshelle "The Indie-Mom of Comedy" is performing with us. You can give your email, cell phone number or both!